Main Page
i3Detroit - Metro Detroit's Largest Hackerspace
COVID-19 Notice
i3Detroit is OPEN!
Friday night tours are on! We are back to having in-person tours every Friday evening. See the calendar for details.
Member Meetings, on the first Tuesday of every month, are back to meeting in-person, but you may continue to teleconference in. See the calendar for details.
Make sure you read the COVID-19 Rules before coming into the space
For current members - In order to have your key fob reactivated post-May 2020, fill out the new electronic waiver (reactivation may take up to 48 hours)
No paperwork is required before each visit - you no longer have to fill out a health screening form or schedule time on the work schedule.
Current Mask/Distancing Policy
Current Mask Policy: Masks are no longer required to be worn in the space. However, be mindful of others wearing masks and try to give them space or mask up around them unless you've communicated with them about their preferences.
Social distancing is not required provided you have consent of anyone you are within 6 feet of.
| | | | | |
| --- | --- | --- | --- | --- |
| Rules and Guidelines | | Records | | Public Relations |
Table of Zones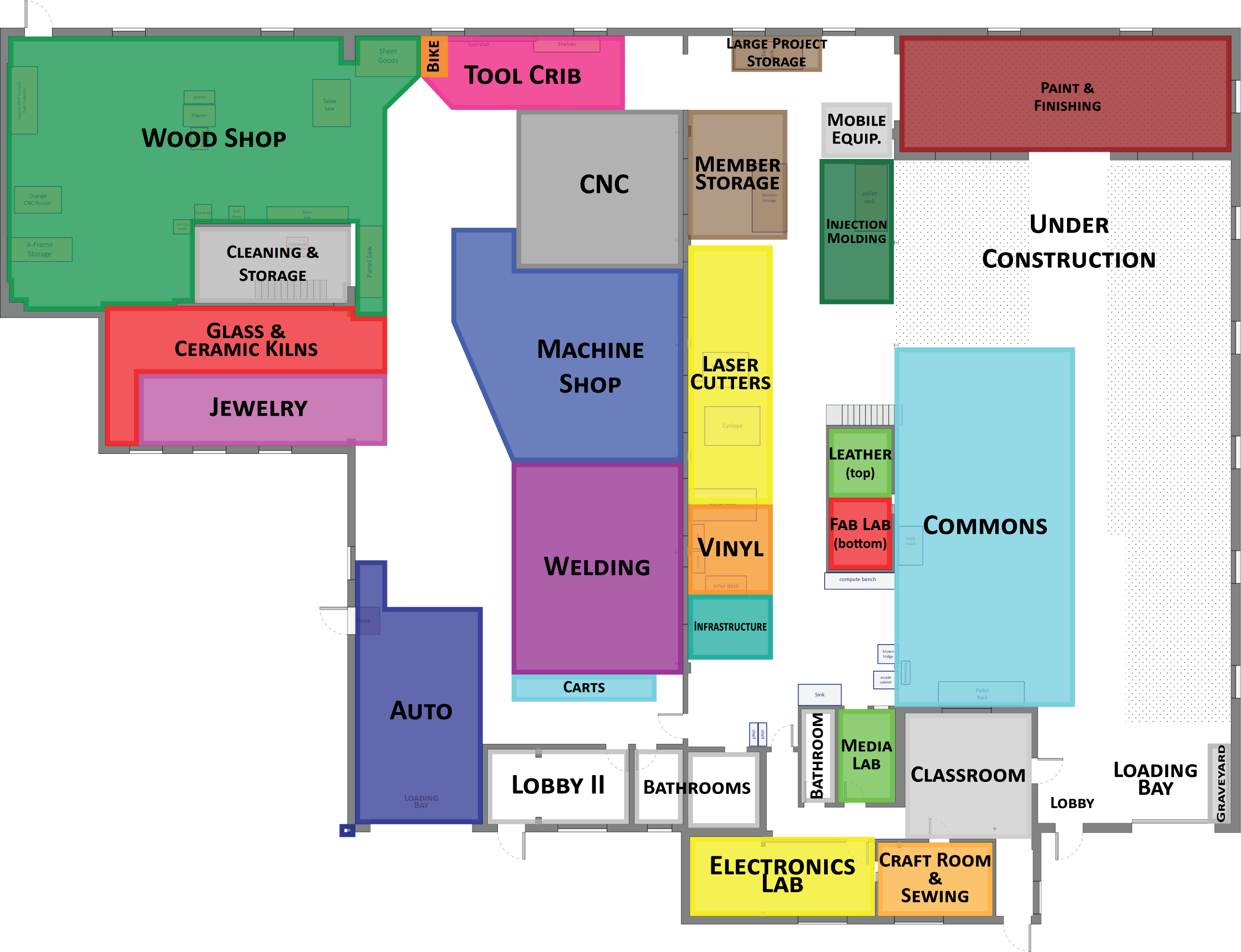 Choose Your Own Adventure