User:Jan.m.henry.3
Jan.m.henry.3
Real Name
Jan Henry
E-mail Address
In [http://www.i3detroit.org/crm/ The CRM]URIs of the form "In The CRM" are not allowed.

---

Craft Room, Sewing Zone Coordinator

Board Member:

2016-2017

,

2017-2018

,

2018-2019

,

2019-2020

,

2020-2021

,

2021-2022

,

2022-2023

,

2023-2024




---

Authorized to use:
None
Certified Trainer on:

Baby Lock Imagine Serger
Babylock Evolve Serger
Fabric Cutting Table and Giant Mat 4x8'
Hot Steam gravity fed iron (Darth Vapor)
Designer 1

About Me
Background, first education in Communications/advertising, second education in exercise science. Current profession: personal trainer/certified exercise physiologist.
I'm quiet but if you want to see me light up ask me about costuming, sewing, cosplay, or birds. We have a parrot named Patrick, a girl bird. She wears a tuxedo. It's a diaper. Yes, it's a thing!
Stuff I do:
I made that dress right there!
scrapbooking
card making
polymer clay miniatures
Intermediate level in sewing. If you ask me, I'll try to help but I'm still learning a lot.
Project List:
Polymer clay miniatures
It wasn't on my list originally, but I couldn't take it. The sweet little desserts needed a display pedestal, as they do in our house. I love pedestals! This one was an experiment of a few disks of several sizes cut from rolled clay (using clay pasta maker), a makeshift pedestal stem, and a decorative strip cut from rolled clay using scrapbooking scissors. You could even make another level out of smaller disks, for a double decker dessert tier.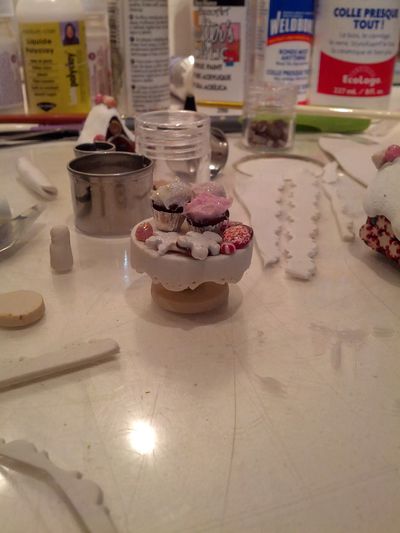 travel hoop strap for travel hoops
sewn on the Viking in the craft room
six colors and sized for the various hoop sizes
made for my business Moxie Personal Training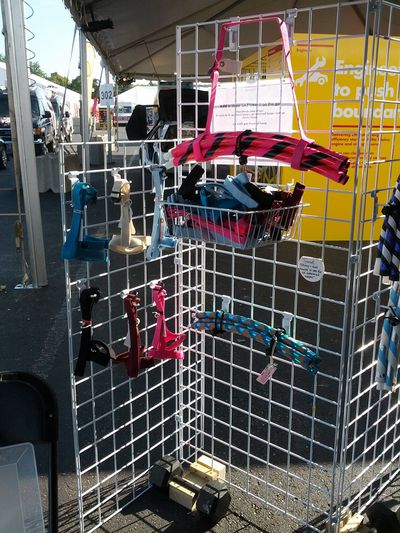 i3 logo skirt
David designed the fabric with the i3 logo and I used it to make a skirt set. Members can order the fabric for their own projects. Some examples are silk scarves, twill hat, cotton pillows, knits, etc.
This is what the fabric looked like when it came.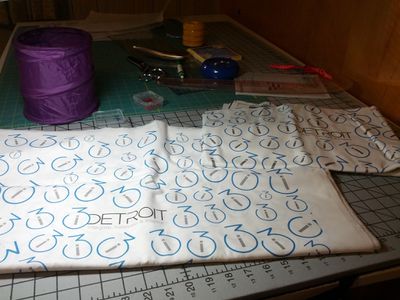 These are photos of the skirt progress and completion.
completed ruffled underskirt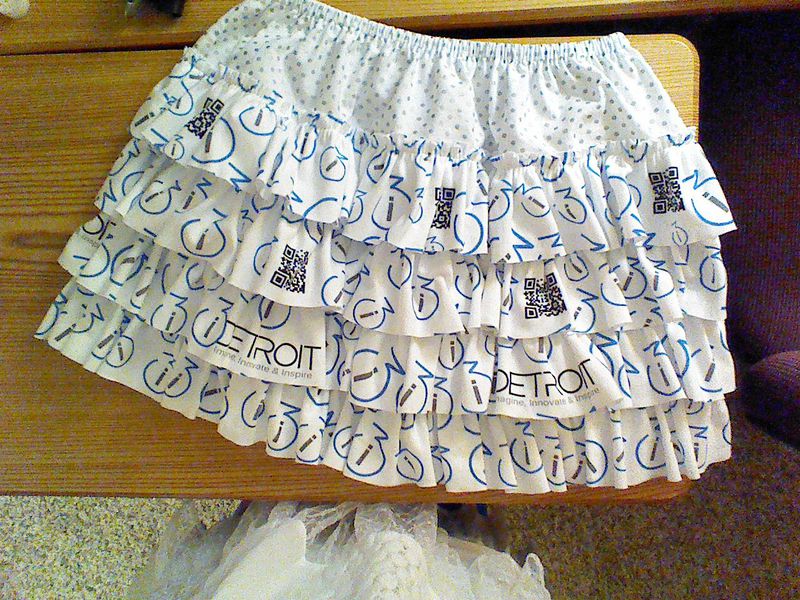 completed overskirt with black skirt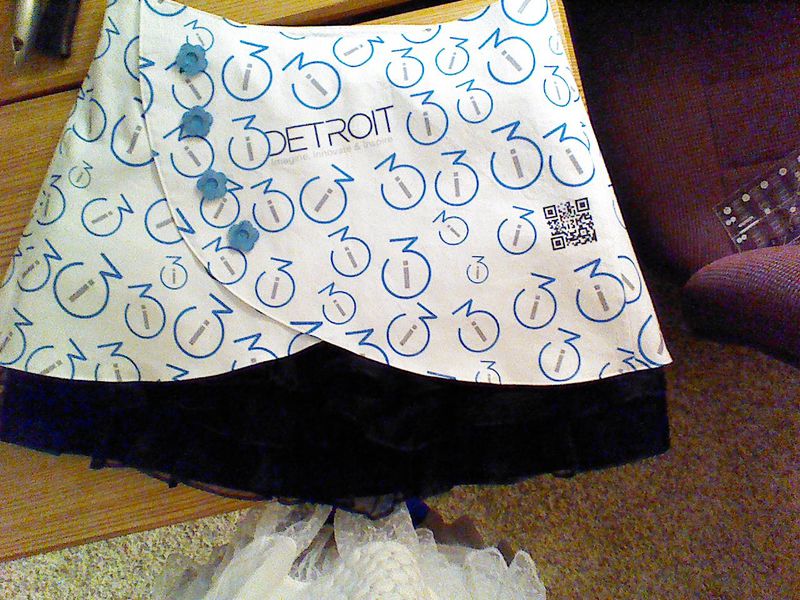 completed overskirt with matching underskirt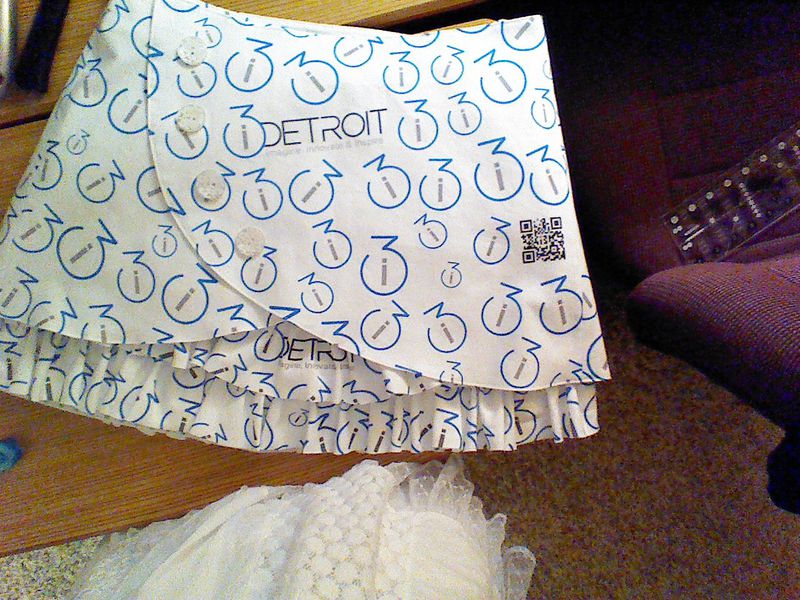 Pattern is the Vivienne by Violette Field Threads