Category:Vinyl Shop

Almost all of the rolls of vinyl we stock are fourteen inches wide.
Currently, the vinyl shop contribution box asks for two dollars per linear foot of vinyl used.
Table of Equipment
Vinyl Inventory List
See Vinyl Inventory 2022-07. Note that this list is not continuously updated; you should check the zone before planning a major project around a specific type of vinyl listed in the inventory.
Heat press instructions for various materials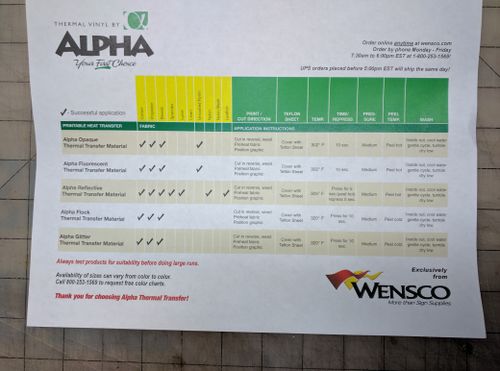 Useful Guides
File:HP-GL.pdf HPGL reference from Graphtec
File:GP-GL.pdf GPGL reference from Graphtec
Pages in category "Vinyl Shop"
The following 2 pages are in this category, out of 2 total.