Makerfaire 2015 Puzzle Game
For Makerfaire 2015 there was a puzzle that steered people to both the indoor and outdoor exhibits, and got them to learn a bit about i3, before coming to the party to claim their laser-cut keychain.
/makerpuzzle
Welcome to the 2015 puzzle!
Anyone with a smartphone and a good pair of walking shoes should be able to solve this puzzle and win a nifty prize (while supplies last), claimable at i3's party Saturday night. To play:
When you solve each step, you'll be left with a word or phrase. Replace the end of the URL with that new word, and you'll advance to the next stage.
For example, if the puzzle was "What horse won the Triple Crown in 1973?", you'd change
https://www.i3detroit.org/makerpuzzle/
to
https://www.i3detroit.org/secretariat/
And voila, on that page would be step two!
All answers will be lower-case (even if they're proper names or acronyms) with no punctuation or symbols.

Clue 1: Part of i3Detroit's indoor presence at Maker Faire is a section called the Gallery, featuring projects in traditional and modern media alike. What's the 3-letter word for aesthetic creations?
/art
Well done! You are at step two.
This didn't make it to the Faire this year, but it just needs to be seen. When creative types of all stripes join forces under one roof, the results…. well, the results speak for themselves:
TODO insert image: Baroque Cylon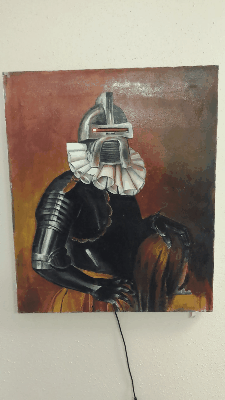 Sometimes the art at i3 is a little weird. HINT FOR LATER:
Pay close attention or take lots of pictures of i3's indoor stuff, it may save you some time later!
Clue 2: Jung'f gur anzr bs gur perrcvrfg, penjyvrfg, znqr-sebz-erpynvzrq-jbbqvrfg cebwrpg va v3'f bhgqbbe grag?
(five-letter acronym)
/wimby
Well done! You are at step three.
Worms worms worms!
Clue 3: If you've been around certain corners of the internet for long enough, you might recognize this right away:
(eight letters)
/rickroll
Well done! You are at step four.
Never gonna give you up…
Clue 4: It's Greek to me!
Inside the museum this year is an i3 member project whose name is a combination of three Greek words. What is it?
(19 letters)
/electroharmonograph
Well done! You are at step five.
This isn't related to the puzzle, just kinda cool background info if you think the electroharmonograph is cool:
www.youtube.com/watch?v=t6nGiBzGLD8
Also, you can learn more than you ever wanted to know about vector monitors (the technology behind the electroharmonograph's display) here:
www.jmargolin.com/xy/xymon.htm
Clue 5: What's the five-letter acronym of the event in which i3Detroit's Car #3 races?
/ppprs
Well done! You are at step six.
For this almost-final clue, you'll have to get yourself to Ferndale! You're coming to the party, right?
Clue 6: Right near i3's door, what's the name of the rainbow-lit device with "NO TOUCH" on its activation sensor? (14 letters, remove the word "the" and the hyphen.)
/donationsucker
Congratulations!
TODO insert image: a_winner_is_you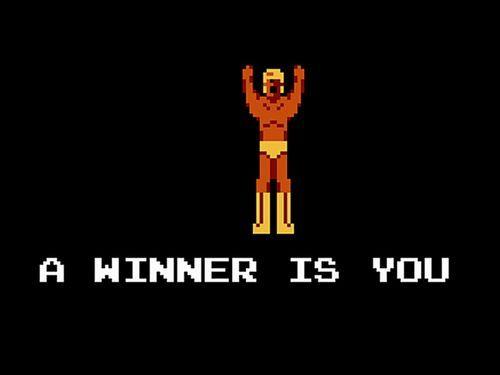 What are you waiting for? Go claim your prize!
Show this page to the person in the i3Detroit shirt standing near the laser cutter.
Pat self on back.
Take selfie and loudly proclaim your achievement on social media, or whatever the kids are doing these days.